Acre Packaging offer all types of Bubble Wrap Rolls, Bags and Sheets
Bubble Wrap Rolls
The main advantage of Bubble Wrap is its excellent protection for goods in transit especially fragile and delicate items. Bubble Wrap provides shock and vibration protection with low cost and availability in several sizes.

Acre Packaging can supply Bubble Wrap (small and large sizes) in many ways:-
Antistatic Bags and Rolls
Bubble Wrap Rolls
Bubble Wrap Sheets
We carry a wide range of sizes and can offer a bespoke cutting service.
Bubble Bags
We also supply the versatile and extremely useful Bubble Bags, in various sizes and styles. Bespoke sizes are colours available and we cater for all quanitities. Standard, self sealing, or sealey types are available, and we are also able to supply antistatic Bubble Bags.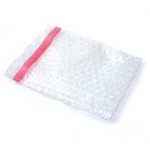 If you cannot find what you are looking for or need more information on our Bubble Wrap, please feel free to contact us via our E-mail enquiry form or just give us a call.