Pallet Wrapping Machines, Materials and Supplies. We supply polythene wrap and machinery to safeguard transportation of products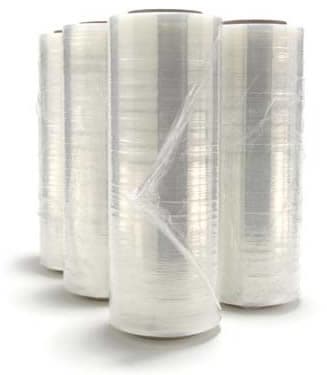 As well as our main range of strapping machines, we also supply, maintain and service a range of Pallet Wrapping Machines. These machines are used primarily for safe and secure wrapping of multiple items into a semi rigid structure by use of a polythene wrapping (much like household cling film but stronger). Themachine rotates around the package in a circular motion, encasing the items in a very short time period which is much quicker than conventional pallet wrapping by hand. Extremely useful in high volume production environments.
Wrapping Machines have a rotating footplate on which the pallet sits. This then revolves whilst a roll of pallet wrap is fed from the side, creating a secure pallet with minimised topple and spillage. The new range of Semi Automatic Pallet Machines are designed & manufactured to meet any pallet packaging requirements you may have  We have several types of these machines available, from a basic wrapper to a top of the range model. Acre Packaging can also service and maintain any and all pallet wrap machines you may currently use.